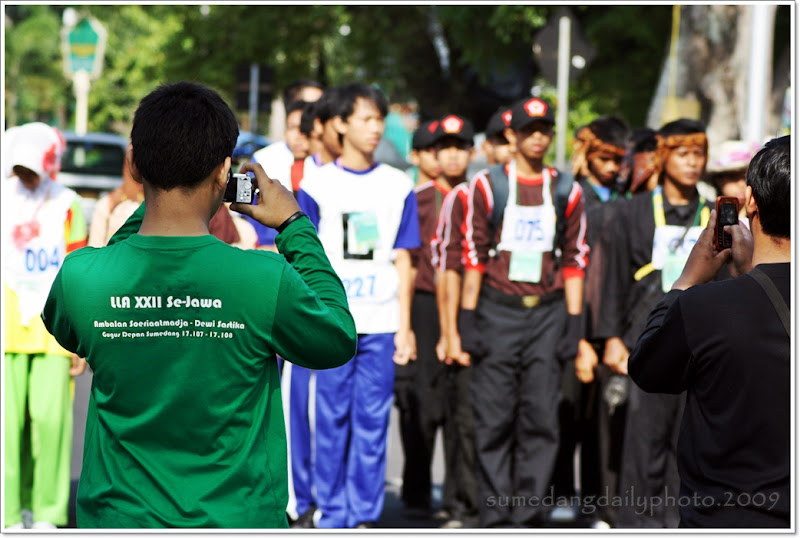 "LETS CURE OUR NATURE" sounds event's motto. Lomba Lintas Alam XXII (Literally; Nature Cross Competition) is the race that held by SMAN 1 Sumedang on 8th November 2009. There are so many activities held in the competition, i.e; exploring the jungle, hiking and reforesting. Most of the participant are junior and senior high school students from various schools in Java.
Salah satu peserta Lomba Lintas Alam
( LLA ) XXII
Se- Jawa tahun 2009 Ambalan Soeriatmadja-Dewi Sartika Gugus Depan Sumedang 17.107 - 17.108. Kegiatan ini diselenggarakan oleh
SMAN 1 Sumedang
pada 8 November 2009.